David Böhm Jiří Franta
58 years / DOX / Praha / 2009
During this exhibition our ages added up equaled 58. We drew on the wall with 58 graphite sticks without illustrating anything. We started in the corner
and each of us drew on "their own" wall. The stubs from graphite sticks we laid under the drawings. On the other white walls, we wrote and drew 58 notes and observations,
describing cooperation and the creation how we perceive it. The texts and drawings, however, were only seen under UV lighting, without which only showed a white wall.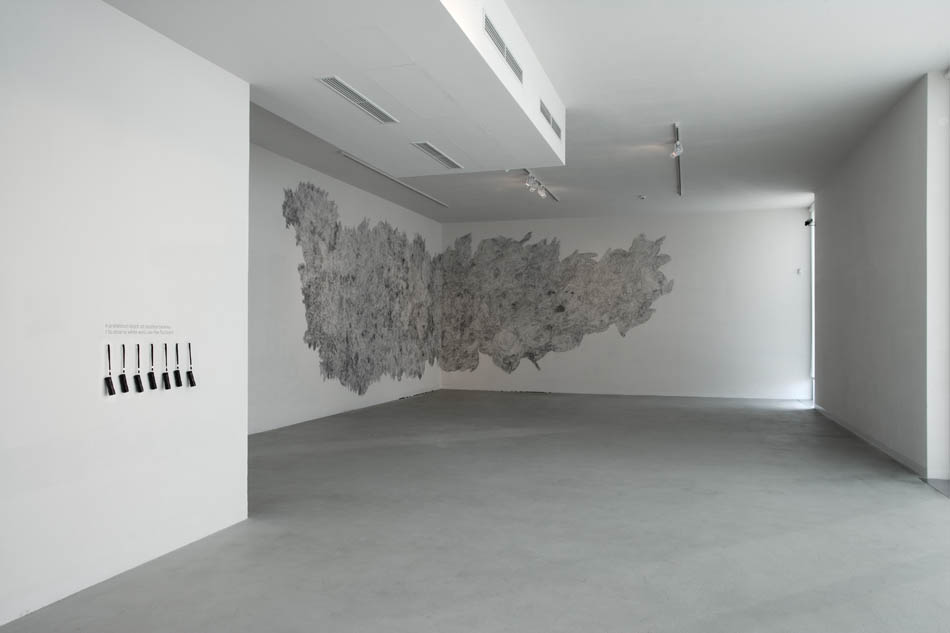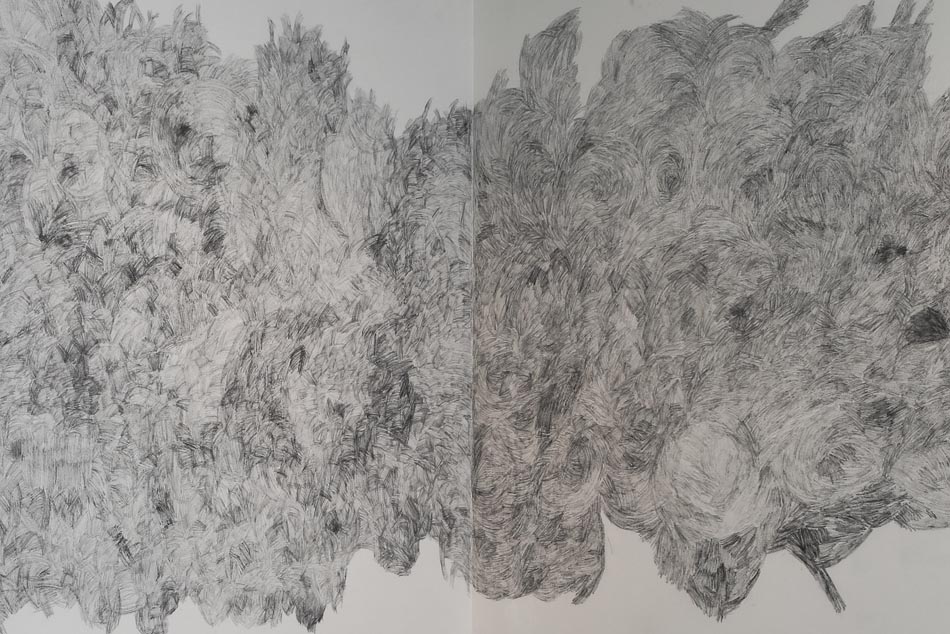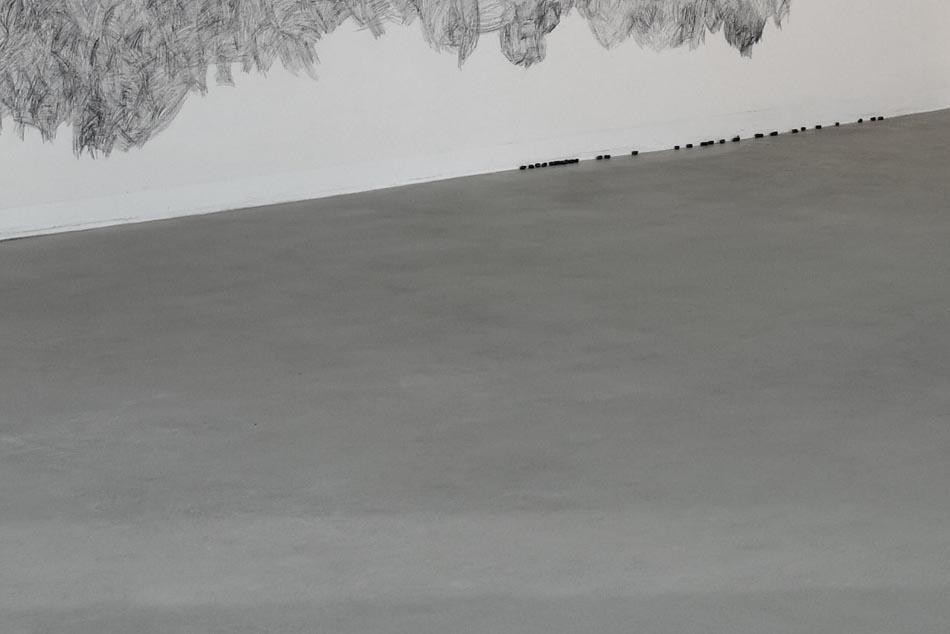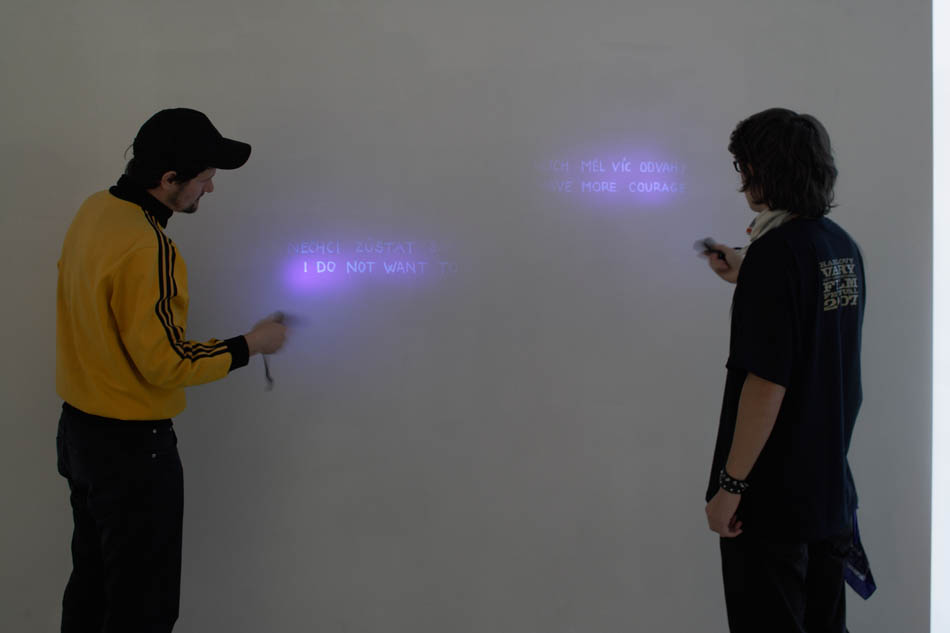 foto: Martin Polák